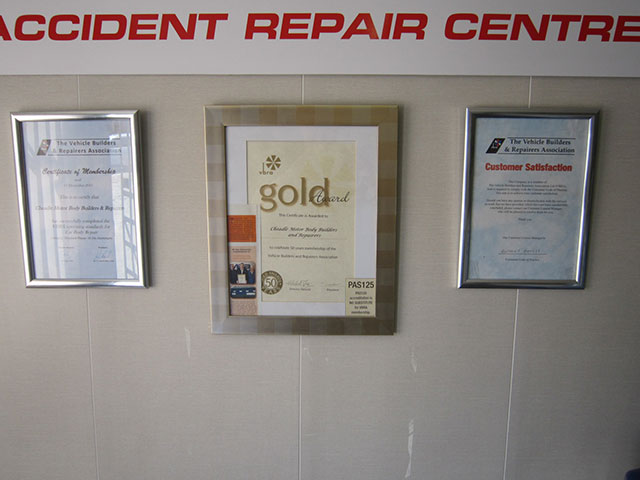 In recognition of accomplishments far exceeding company expectations
CMBB have been voted one of the top 5 Bodyshops in the UK by one of our work providers. This award was not only for quality work but also for a multitude of criteria, including customer care and working practices …. well done us!
VBRA GOLD AWARD
Our work ethics are simple! Customer care, customer satisfaction and quality work. CMBB have been trading for over 50 years and We are very proud of the fact we recently received The VBRA gold award for being one of their longest standing quality repairers, so we must be doing something right!